The Effects of the Corona Virus as Seen From the Air

As we all go about our days during the Covid-19/Corona Virus pandemic, the effects of the lock-down and social distancing are everywhere. From light traffic on the freeways to empty parking lots and closed businesses. Taking off in an airplane, there is more to be seen.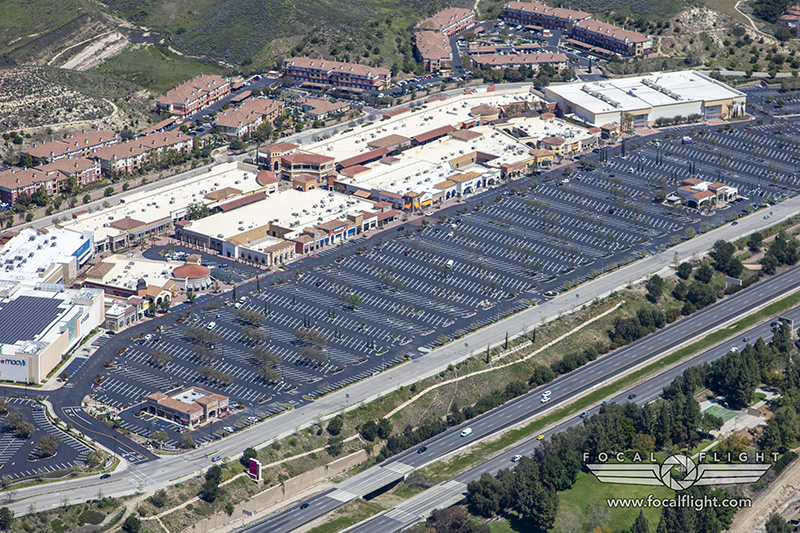 The lock-down has forced the closure of most retail business and restaurants resulting in empty parking lots.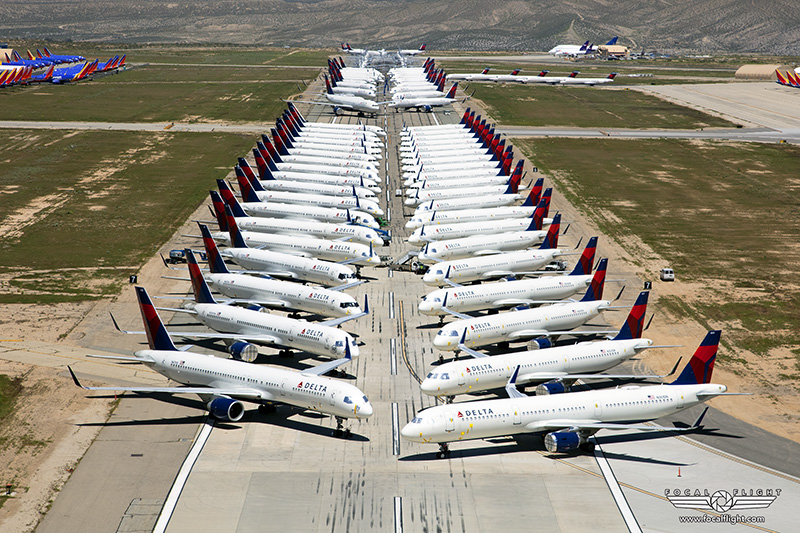 During normal times, airliners around the world spend most of their time in the air. While the abrupt decrease in demand for air travel has been a significant hit to an airline's business, and it has also presented a unique problem which is where to put the planes. The airports these aircraft routinely visit, such as LAX, JFK and all other airports with regular airline service do not have the space available to store hundreds of planes. There are some airports that are very large, but do not have regular airline service, such as Victorville California. Victorville was once George Airforce Base, so it has long runways and can accommodate large aircraft. Even with the space available, Victorville had closed a runway to take-offs and landings to accommodate parking airliners.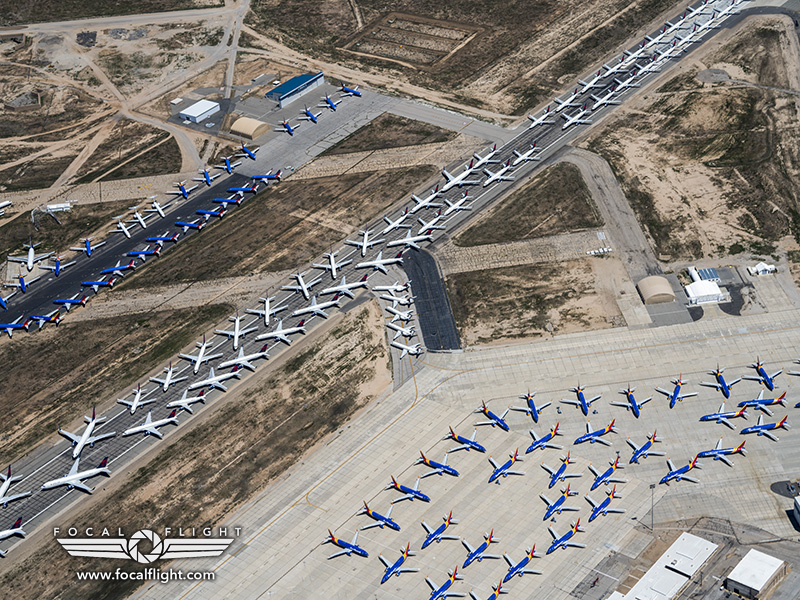 Rental car companies have a similar dilemma. During normal business times, a large percentage rental car fleets are out being driven by renters, not parked in the lot. With the abrupt decrease in business, rental car companies have the task of finding places to park their cars. The following image is of Dodger Stadium in Los Angeles. There are no games on the schedule, though the west end of the parking lot is full. These are all rental cars parked for the duration of the Covid-19 crisis.